MISSION STATEMENT
To provide quality, reliable, affordable service and install name brand HVAC equipment to be of value to our customer both in comfort and energy efficiency which will develop into a long term relationship with our homeowners.
Three generations of HVAC expertise, passed from father to son. Seeing farther because they stand upon their predecessors shoulders,with sleeves rolled up, each generation has added value and expertise to a true family business.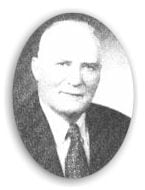 William M. Dempsey, Sr.
Bill Dempsey, Sr. took over the present company in 1944.  He was the Branch Manager of American Heating & Engineering in 1936 after his release from the US Navy.  He remained as president until 1956 when his son, Bill, Jr. took over the company.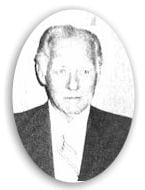 William J. Dempsey, Jr.
He served as President from 1956 to 1985. he gained experience during his high school years and after as an installer until 1942 when he enlisted in the Marine Corps. He served as fighter pilot in the Pacific during World War II until his release in 1946. He retired in 1985 and passed away in 1996.

David W. Dempsey
He became President in 1985.  He gained experience working on jobs in high school and college.  He is a graduate of St. Xavier High School and Xavier University. He has served on the Board of Directors of ACCA and the Home Builders Association.  David passed away on July 23, 2013.

Michael W. Dempsey
Mike took over management of the company in 1999 after the sudden spinal cord injury to Dave.  He is a graduate of St. Xavier High School and the University of Dayton.  Mike worked on jobs in the summer of High School and College years.  He has served on the Board of Directors of the Home Builders Association and Big Brothers & Big Sisters. He lives with his wife, Sue in Hyde Park. His daughter, Katie is a graduate of the University of Dayton and is a CPA with Deloitte, Touche & Co. in Cincinnati and his son, Brian is a student at the University of Cincinnati

Proud Member of the Green Building Council