A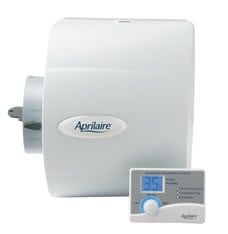 after spending quite a bit of time in your house during the Holidays, view many will notice that it has become very dry in your home.
As the temperature falls outside, the furnace will run longer in your home and likewise will produce a warm dryer heat to satisfy your thermostat.
We would recommend installing Aprilaire Humidifier to help bring the Humidity Level in your home to a comfortable level and eliminate dryness in home.
You can set your  Aprilaire humidistat to 35 Degrees Relative Humidity as the furnace will run longer to produce humidity. This humidifier will help alleviate dryness in your home.