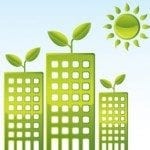 The International Energy Conservation Code (IECC) has a few changes in store for 2015, and and they're better than ever. These modifications will make the new code more energy-efficient, but the 2015 IECC must first be adopted by state or local jurisdiction before you can begin reaping the benefits. Fortunately, doctor many states are considering making the jump in the near future. These are the changes you can expect with the newly revised IECC.
1. Rooms with fuel burning appliances
The revised code added a new requirement entitled "Rooms containing fuel burning appliances." Applying to Climate Zones 3-8, this new section states that rooms with open combustion air ducts providing combustion air to open combustion fuel burning applies are required to be located outside the building thermal envelope or in an isolated, enclosed room. This isolated room must be air sealed with a fully gasketed door. While this new requirement may take some by surprise, it will fortunately only cost a few hundred dollars to bring combustion rooms up to code.
2. Clearer designation of required inspections
In past codes, there were no clear guidelines on which inspections are required by law. The new code contains a revised list of these required inspections, as well as descriptions as to when these inspections should be completed.
3. Vertical access doors
The 2015 IECC has an added exception to the section on access hatches and doors. The revised code states that vertical access doors do not have to be as insulated as the surrounding wall. They only have to meet the fenestration requirements, so this will allow builders to use exterior doors that meet these requirements.
4. Duct insulation requirements
The new code allows builders to adapt the code requirements for duct installation based on the location and diameter of the duct. This will allow for more flexibility, as long as the HVAC contractor is careful with their insulation values.
5. Building envelope air leakage testing standards
There is a new standard by which to conduct building envelope air leakage testing: the ASTM E 779 or the ASTM E 1827. This modification won't require much effort on your part; simply make sure your air leakage testers are aware of the new standards.
With these new revisions, the 2015 IECC will be the most energy saving code to date. It will be more user-friendly and incorporate the energy consumption of an entire house rather than individual components. These changes can save on cost over time and allow home owners to significantly lower their energy consumption over time.