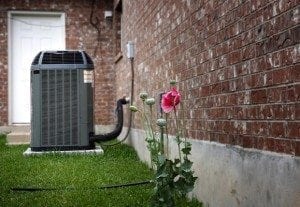 Performing regular HVAC maintenance can be tedious, illness but it can save thousands of dollars in repairs.
Whether it's for refreshing cool air in the summer heat or for comforting warmth in the depths of winter, an HVAC system is one of the most important parts of any home. Regular maintenance is essential to ensuring the system is working properly and catch any problems before they have a chance to cause severe damage to your home.
It's recommended that you fully test and maintain your system twice a year: the first time at the end of summer when you're ready to start running the heat, and the second time when the spring weather starts to warm up to ensure your A/C is ready for the heat.
1. Perform a Monthly Inspection of Your System's Air Filters
Air filters ensure that the air passing through the HVAC system is kept clean and free from spores or allergens that can cause sinus irritation or even sickness in your home. In addition to not being able to properly clean the air, clogged or rotting filters also present a fire hazard, especially when the time comes to turn on the furnace.
This is why it's crucial to regularly check your air filters. Most experts recommend once a month, but others say it is okay to make it a bi-monthly maintenance ritual.
2. Leave Major Issues to a Registered HVAC Repair Expert
While there are many simple maintenance protocols that anyone can perform, it's wise to spend a little extra money to hire a registered maintenance expert than to try and fix the issue yourself. There are many dangers that come with performing home maintenance without proper training: electrocution, physical injury from fans and sharp equipment, and burns from the furnace, to name a few.
Many people try talking to their local hardware store employees to ask for tips, or check online for instructions to cheaply fix HVAC system issues. But more often than not, these attempts make the issues worse or cause new problems that can damage your home and cost more money out-of-pocket. Most product warranties become null in these situations, and the company will not cover any damages incurred during unregistered maintenance.
3. Plumbing Checks & Maintenance Should Be Performed at Least Twice a Year
If you fail to perform regular plumbing inspections and maintenance, potential dangers range from unsafe moisture build-up in the A/C and heating hook-ups to leaky pipes that may cause dangerous mold build-up over time. Pipes should be checked at least twice a year, once at the end of summer to clear any blockages before freezing weather and once at the end of winter to ensure that water is flowing freely throughout the system.