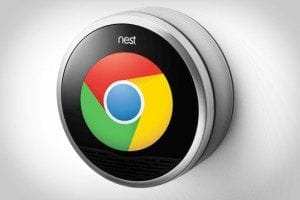 GOOGLE the search engine giant announced the purchase of Nest Labs the producer of The Nest Thermostat for a reported 3.2 Billion Dollars.
The Nest Thermostat was started by Tony Faddell a former Product Manager from Apple.  The control is called the Learning Thermostat which programs itself from the lifestyle and usage of the homeowner.  It has been sold either at Apple Stores. It also has another product, sovaldi Nest Protect, which is a Carbon Monoxide Detector for the home.
This Thermostat which can be controlled via the internet or hand held device can help homeowners help track both their energy use and hours of running time.  It is another way in which GOOGLE can receive information from inside your home.
It remains to be seen if this Thermostat will replace an industry which has been dominated by Honeywell over the past 50 years.  All of the HVAC Manufactures such as Carrier, sovaldi Bryant, Trane, Lennox etc. have deluxe residential equipment which can only be controlled by their own thermostat.
I know for myself because I have had a Nest in my home for the past 1.5 years that it is effective, attractive and easy to use.  It will be interesting to see how Google with their wealth of technical information will both market and refine this Thermostat.