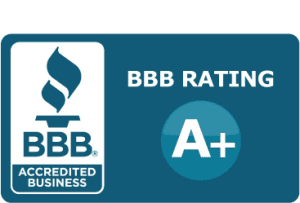 In today's world it seems like everyone is out for the quick buck. Not too many old school companies like ourselves. It seems like more and more companies are out for that quick sale. How an a homeowner is the best way to check out their business behavior.
Better Business Bureau: The top rating is A plus. These are the companies that I would deal with. If a company is not rated that means they have had an overabundance of complaints some of them settle some of them not. They will list the number of complaints and how the company resolves them. You can see a pattern. Also they will list customer comments positive or negative. I would check them out and look for a company that has many positive comments.
Google Reviews: Customer can write a detailed comment on a company on google. You have to have a google account or gmail to pull these up. It is real simple to sign up by just googling: Google account. This is very similar to the Better Business Bureau where they can write either positive or negative comments. Of course I would deal with the company that has almost all positive scores.
Word of Mouth: If your neighbor or friend has had a positive experience I would still check out the first two items. Some companies all they want to do is move product so I would always check out the first two to make sure.